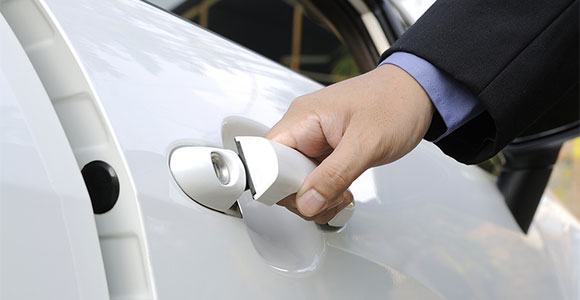 Rick's Valet Parking is interested in making your wedding day in Houston a day to remember. Let our professionals give your wedding guests a one of a kind valet experience that they'll never forget. With our incomparable services at Rick's Valet Parking, we'll make your wedding day a piece of cake.
A wedding is a once and a lifetime experience that requires much attention to detail and we're happy to be a part of the fine details that make your day great. We understand how essential it is to have reliable parking on your big day.
Our valet staff is guaranteed to provide quality parking for your guest's vehicle in Houston, TX. And we're happy to accommodate whatever your parking needs may be. When you're having a wedding we want you to have a memorable valet experience. Our friendly drivers are willing to get the job done while giving your wedding guests an exceptional customer service experience.
In addition to offering special event valet services, Rick's Valet Parking also strives to be the only valet service your wedding party ever needs to hire. When you invest your money into our wedding valet services, you deserve to feel totally relaxed this special occasion. It doesn't matter if you're having a grand wedding or hosting a small intimate wedding we want to do our best to meet all of your wedding valet needs.
Your guests are invested in participating in your big day and we'll be invested in your guest's valet parking. We ensure that your guests will have a complimentary valet that will be as elegant and classy as your wedding itself.