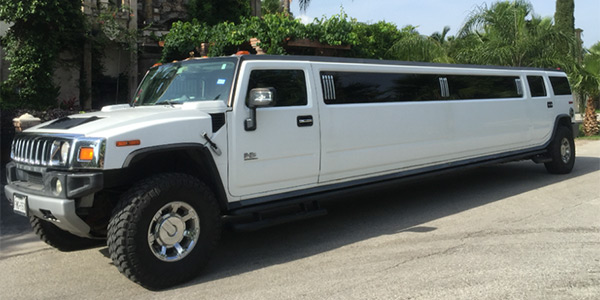 Our Limo Services
Birthday parties, weddings, funerals, anniversaries, promotions, bachelor and bachelorette parties, fun nights out on the town—whenever your event would be enhanced by a limo, Rick's Valet Parking is the limo service in Houston, TX for you. For two decades now, our family has been providing the community with beautiful limos and unmatched customer service, and we are proud of the strong reputation we have built as a reliable and reasonably priced limousine rental and valet parking service. Here is a closer look at what you can always expect when you rent a limo through Rick's Valet Parking:
Limo rental: Rick's Valet Parking is happy to offer full limo rental services. We are available for contact 24 hours a day, seven days a week for your convenience, and the excellent service does not stop there. Our H2 Hummer limos can comfortably seat up to twenty people, and we work hard to ensure that your experience is never anything less than terrific. From the cleanliness of your seats to the ease of your booking experience, when you book limousine service through Rick's Valet Parking, you'll get everything you want and need from limo services.
Expert drivers: When you invest your money into renting a limo for a special occasion, you deserve to feel totally comfortable and at ease with the experience. Unfortunately, sometimes a limo rental in Houston, TX can be more stress than it is worth, thanks to inexperienced or unprofessional drivers. But when you rent a limo from Rick's Valet Parking, you will never have to worry about that. Our drivers are highly experienced, fully licensed and never anything but professional.
There is only one limo rental service in Houston you can count on for 24-hour service, strong customer care and expert drivers: Rick's Valet Parking. To request a limousine rental or learn more about our valet parking services, please give us a call day or night at 281-630-3901, or visit our Contact Us page.