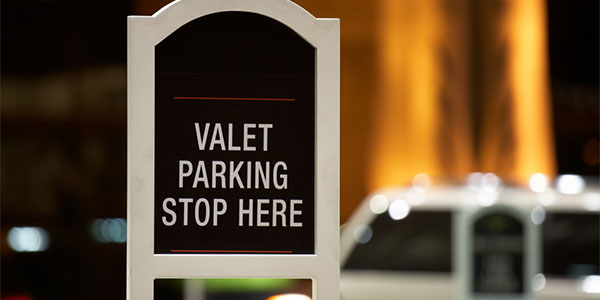 Our Valet Services
There are plenty of valet parking services in Houston, TX to choose from. But very few of these companies offer the resources of an established business, the personal service level of a family-owned and -operated company and the experience of 20 years in the industry. Here at Rick's Valet Parking, we are proud to offer all of this and more. Since 1995, our family has been providing valet services for some of the most esteemed businesses and lavish events in town, but no job is too big or too small for us. Here is a closer look at our valet services:
Special events: Whether you are launching a new business, celebrating a new marriage or marking a significant birthday, a special event deserves special details. When you hire Rick's Valet Parking to be a part of your special event, our fully licensed and very skilled drivers will do everything they can to provide your guests with seamless, reliable and truly luxurious service. Our philosophy is that everyone deserves to feel special for a night, and that is what we offer our clients and their guests.
Businesses: In addition to offering special event valet services, Rick's Valet Parking also strives to be the only valet service your private business ever needs to hire. Whether you own a restaurant, manage a nightclub or throw highly exclusive events, we are happy to make your life easier and make your customers' nights more special with our dependable valet services. We also always aim to make our prices reasonable and make our services well worth the price.
If you would like to hire Rick's Valet Parking to be your valet parking service and limo rental company in Houston, TX, please give us a call anytime at 281-630-3901, or visit our Contact Us page. We are available 24 hours a day, seven days a week.